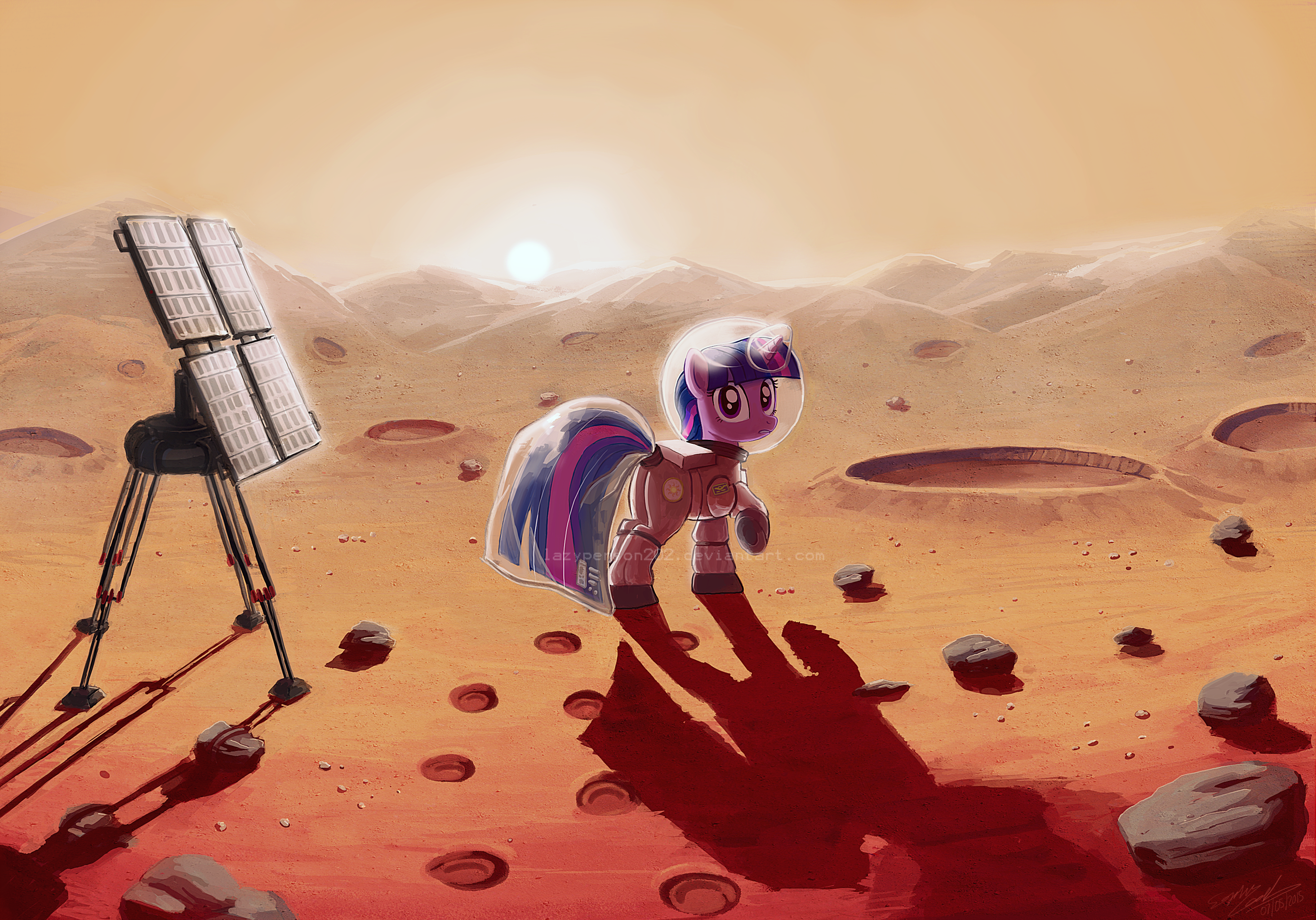 All of Equestria has finally been united under one banner, with ponies and the other races living in harmony. There's only one thing left to do: colonize other planets! But to do that, we must first set about
Terraforming Mars
.
Terraforming Mars is a game for up to
five
ponies or other sapient beings. You'll each head a corporation contracted out by the Equestrian government to help lead the terraforming effort. Work with each other but mostly against each other to transform a planet!
I'll explain the game as we play, but if you want to break my heart:
The Rules:
http://www.fryxgames.se/TerraformingMar ... SFINAL.pdf
Official FAQ:
https://boardgamegeek.com/thread/170520 ... ifications
If you want to join the terraforming effort, post
##I come in peace for all of Equestria.
If you've played this game before, then post
##I come to get rich!
You'll get the normal two corporation choice and the initial research phase. Or take this if you want the thrill of being told to choose a corporation and buy your opening hand with no context for what any of it means.
Finally, the game has a variant it calls the Corporate Era. The CE variant starts everyone off with no resource production and adds a whole extra pile of cards to the project deck. These cards focus on long-term effects, lengthening the game and encouraging strategic planning. It's not recommended for new players, but when has that stopped us? If you want to play with the Corporate Era, also post
##We will invest in the future.
If more than half of you vote for CE, we'll run it.
Also there's an expansion that throws Venus into the mix. There isn't that much to it, but it would be one more aspect (and a bunch more cards) for you to handle. I'm inclined not to use it, but if you want to terraform Venus too, speak up.
Feel free to pick out a pony or pony-like creature to be your CEO. If you're coming to get rich, then I suggest you wait on your flavor until you see your corporate options.
Like the game?
Buy it!